Custom-designed industrial equipment in corrosion-resistant materials designed and manufactured according to the highest international standards.
HEAT EXCHANGERS, PRESSURE VESSELS
and COMPONENTS
We provide all types of heat exchangers - Shell & Tube Heat Exchangers, LP & HP Feedwater Heaters, Drain Coolers, Steam Desuperheaters - developing and executing thermal and mechanical design, manufacturing, and site support. All ranges of thermal and mechanical configuration of the Heaters are covered, whilst well proven design features ensure the highest degree of reliability associated with low maintenance and long-lasting lifetime of the items. We design and manufacture feedwater heaters for nearly all kind of applications and sectors.
Main features:
Vertical or horizontal arrangement.
Detailed studies for erosion-corrosion reduction phenomena.
FEA of critical parts for lifetime extension and fatigue reduction.
High flexibility, quality, safety and reliability.
Special design for heaters replacements with reduced site activites
Materials range from carbon steel to titanium, zirconium, nickel alloys, duplex and superduplex
Pressure Vessels & Reactors
Reactors, Columns, Tanks, and in general, Pressure Vessels are designed, manufactured, and controlled according to the main International Codes such as EN 13445, CODAP, PD5500, AD 2000, ASME VIII div.1 and 2, VSR, ASME III, RCC-M. Our extensive experience in a wide material range (duplex, super duplex, nickel alloys, titanium, and zirconium) makes our products suitable for many different applications and markets (chemical, petrochemical, Oil and Gas, Offshore, Mining).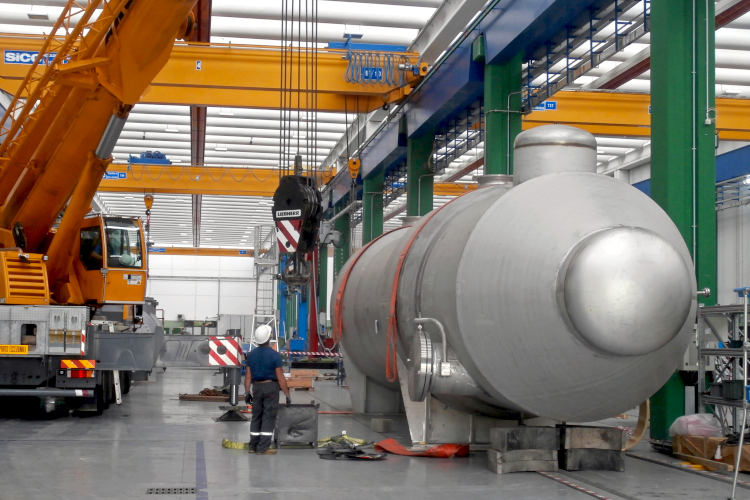 Our steam surface condensers follow a conservative design philosophy that uses thoroughly field-tested and proven standards for thermal and mechanical design to provide the clients with equipment offering superior efficiency and availability. These standards are continually reviewed and updated according to the industry needs, analysis of field service problems and design improvements. Any configuration of steam and water flow can be met, granting the best layout of the tube bundles to minimize pressure drop, enhancing heat exchange surface, optimizing steam condensation with condensate at saturation temperature.
Main features:
Downward or Axial steam exhaust.
Single or Multiple shell.
High flexibility and reliability.
Maximum surface utilization, optimum reheating and deaeration.
Tested and proven standards which attain the best thermal efficiency.
Manage of different materials such as titanium, superduplex, Cu-Ni.
More than 40 years of experience with reactive and special materials makes us the right and valuable partner for all Clients that need support in the design and manufacturing of particular items (out-of-the-code, peculiar purposes, R&D oriented). Our reference covers special titanium devices for seabed scanning, a special canister for particle detectors, a special cryogenic tank for dark matter, special heat exchanger for the research center in Antarctica. We are always ready to accept the challenge of turning clients' new ideas and technologies into reality.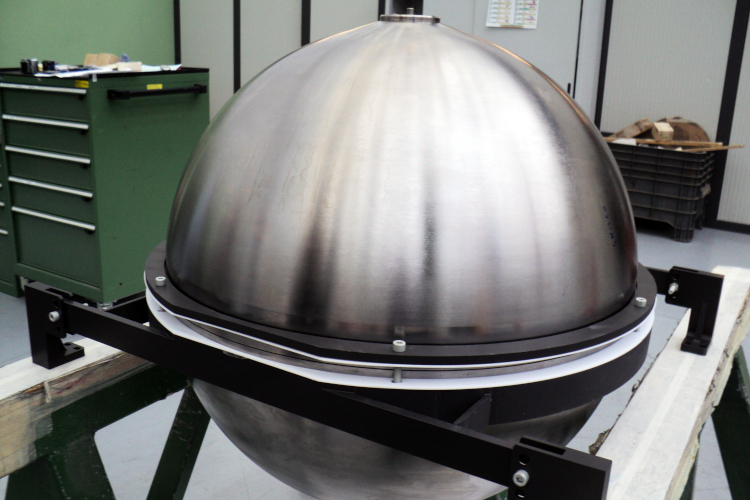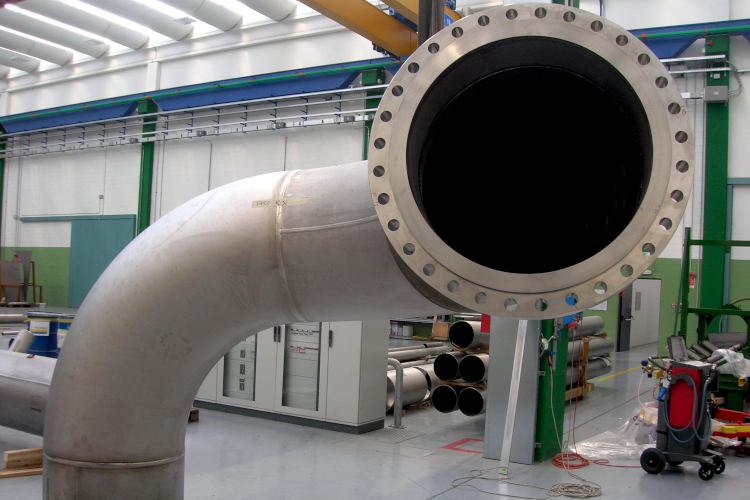 We can provide the relevant pre-fabrication of piping spools according to Isometric Drawings received from Clients. Our primary specialty is Titanium, Zirconium, and Nickel Alloys piping spools. Our historical experience in several plants worldwide is the added value to supporting the Client in every stage of the pre-fabrication.
STF LOTERIOS Filter Systems are engineered and built to reliably protect the gas turbine against the pollution in the ambient air. We provide Air Intake Filters in painted carbon steel and in stainless steel with pickling and painting upon request.
For regions with relatively low dust concentration, the Static Filter House is the most common solution, i.e. with two, three or four stages of filtration with bag and compact filter elements. In case of high air humidity, droplet catchers and / or marine vane separators can be provided at air inlet. In location with low temperatures, different types of Anti-ice Systems can be foreseen to avoid ice formation which increase pressure loss. Anti-ice systems can be done with hot air coming from Gas Turbine, with dedicated heat exchangers or with infrared lights.
In regions with high dust concentration, the Pulse-Jet Filter House is normally preferred; it can be with horizontal or vertical air flow rate and the dust is removed by an automatic pulse-jet system consisting in an air distribution header and blow pipes and the evacuation is done through hoppers with or without dust evacuation fans.
For particular reasons, Combined Filter Houses (Static + Pulse-Jet) are provided as well as special applications with chiller coils or evaporative coolers.
Support structures and all Electrical and Instrumentation systems are normally included into the Air Intake System scope of work.
Waste Heat Recovery Units
Waste Heat Recovery Units (WHRU) recover excess heat from Gas Turbines to use it as an energy source within the plant itself or for district heating.
This equipment is used in cogeneration and combined-cycle power plants as well as in offshore and onshore applications to solve various heat demand in the process.
Smart and flexible engineering is the core of STF LOTERIOS WHRUs; different standards (ASME, API, TR CU, NORSOK, etc.), various disciplines (process, mechanical, structural, noise abatement, I&C, etc.), specific calculations (CFD, vibrations, etc.).
STF LOTERIOS provided several units in different environments with space constraint, aggressive and corrosive ambient and with high thermal performances requirements.
Main features:
Internal insulated ducts
Main & By-pass dampers
Silencer Panels
Expansion Joints
SCR and CO Removal System
Support Structures
Exhaust Silencer
Expansion Joints
Exhaust Dampers
Guillotine
Integrated ByPass Duct
Separate ByPass Stack
Exhaust Ducting
Support Structure
STF LOTERIOS scope of work is the design and manufacture of Cooling Systems for POD electrical propulsion motor.
The Cooling Unit purpose is activate close loop air circulation inside POD air circuit and evacuate the propulsion motor losses from closed air circuit to vessel freshwater circuit.
Each Cooling Unit is normally equipped with a water to air Heat Exchanger, a Ventilation System and the inlet and outlet ducts, all supported into a dedicated skid.
Cooling Units can be offered with any material according to corrosion, mechanical resistance, fatigue characteristics, welding and thermal performances.
Normally they are provided with special compensators and anti-vibration systems to avoid any Eigen mode during operation.
Process and control tools complete the supply of each Cooling Unit.
The product design is validated with a validation test plan (type test and routine test). These include performance, durability and vibration tests.
The PODs Cooling Units are for naval and marine applications and are built under supervision and in accordance with the rules and regulations of the different Maritime Register Bodies like Lloyd Register, Bureau Veritas, RMRS, etc.
We supply spare parts for our heat exchange equipment in production or installed at customers' premises. For external equipment, we can provide spare parts in special materials only, such as titanium, zirconium, tantalum, monel, nickel, duplex, and super duplex. The range varies from gaskets, shim plates to bolt nuts, fasteners, and anodes.

In the Air Intake Filters category, we offer air filter elements - extremely resistant to moisture, vibration, and pressure surges - and cartridges.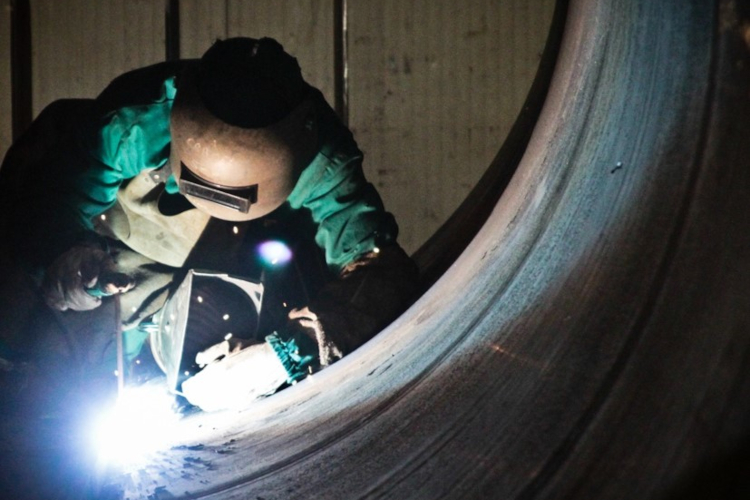 Our rehabilitation and maintenance program extends the life of your boiler plant to make sure that it always performs at its best.
The work need can just be a simple repair, or it could be a comprehensive renovation for life extension, efficiency improvement, capacity increase, and fuel conversions.
Main features:
Design, Manufacturing and Erection capabilities for OEM and non-OEM boiler
Contractual framework partner with permanent on-site presence
Working on all pressure parts
Feasibility studies and installation concepts
Inspections, Analysis, Evaluation and Consulting services
Revisions, Modifications, Upgrading, Uprating
Welding Technologies (great variety of welding methods and materials)
Adjustments/ upgrades of materials
Fast reaction times
Erection, repair and renovation of pressure parts, heat exchangers, piping, valves, supports, etc.
What we offer:
O&M plans and assistance to Client during plant life
Spare parts manufacturing
Life extension
Efficiency improvement
High alloy steel quality work
On site activities including inspections and reports
Technical expertise
24/7/365 hotline for Customer assistance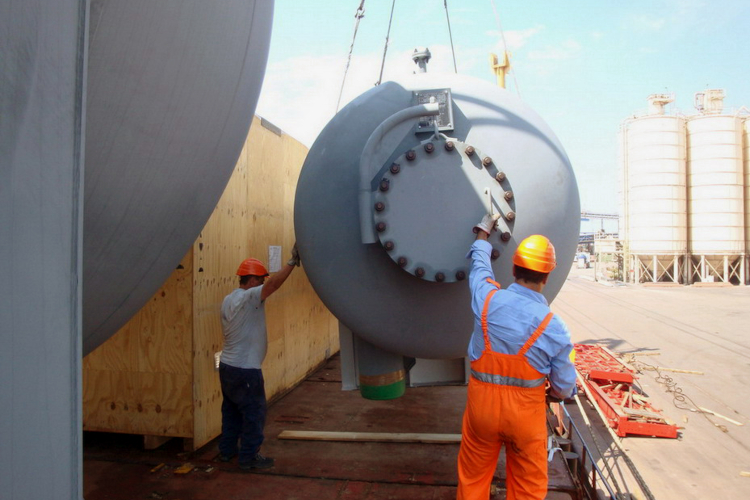 Contact us to get a quotation or request more information about our products