Years of Combined
Experience
Clients from SMEs
to Corporations
STF LOTERIOS S.r.l
. is a leading supplier of pressure equipment and heat exchangers in high-quality materials with a long-standing experience in the nuclear sector. Previously known as STF Balcke-Duerr Srl, in 2023, we changed our brand name following the acquisition of the ownership by
C-Capital
, a financial advisory and equity partner boutique with offices in Milan, Rome, and Padua, controlled by the Portuguese investment company Ibisco Investments.
More about us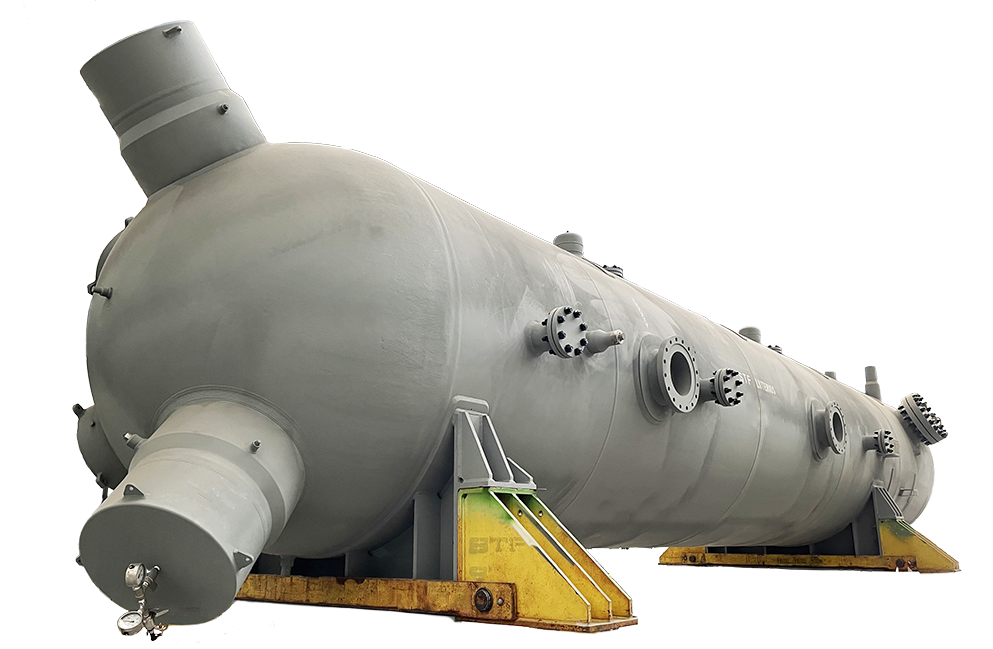 Nuclear Equipment
We have been supplying LP and HP Feedwater Heaters for the Conventional Island of Nuclear Power Plants since 2005.
From developing and executing the thermal and mechanical design to manufacturing, we build our equipment according to the most restrictive quality and safety criteria to ensure the highest degree of reliability tailored to the plant requirements.
Engineering
We provide clients with complete in-house design, thermal and mechanical, performed by experienced engineers using the latest versions of up-to-date commercial software and self-developed tried and true programs.
Construction
Three workshops fully equipped and integrated, operating according to the higher European and International Codes & Standards and employing expert craftsmanship to handle different types of materials.
Customization
The complete in-house design allows us develop and optimize custom-made projects combining a high-quality products with the requirements of the most demanding production facilities to ensure the project's success.
R&D
As innovation in our sector is critical, we cooperate with research centers and universities to carry out pilot projects that will impact society in the next decades, with a focus on particle physics, environmental protection, and clean energy.
Get in touch with us to start your project