Since 2005, STF LOTERIOS has acquired significant experience
designing and manufacturing HP and LP Feedwater Heaters for the
Conventional Island of Nuclear Power Plants.
Since 2005, STF LOTERIOS has been involved in the design and manufacturing of heat transfer solutions, pressure vessels and tanks for Nuclear Power Plants, such as:


Feed Water Heaters
Shell and Tubes Heat Exchangers
Moisture Separator & Reheaters
Steam Surface Condensers
Separators
Tanks
Our equipment is designed and manufactured according to the most restrictive engineering, quality and safety standard required by the nuclear field.
We always prioritize our customers' requirements and strive to exceed their expectations in terms of performance.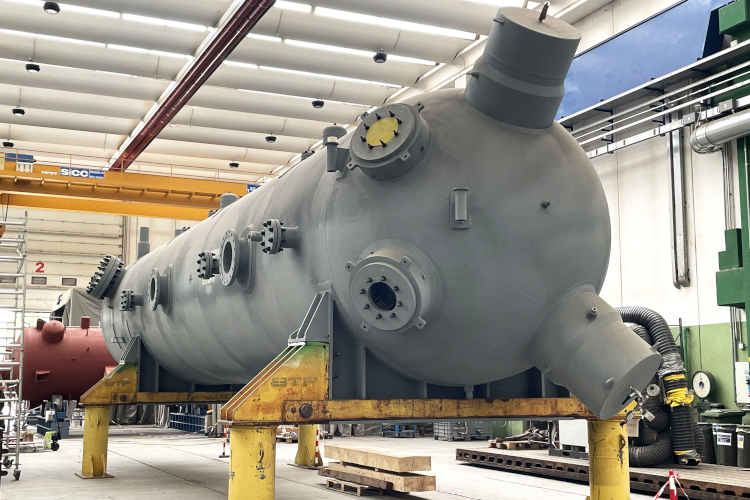 EXPERIENCED ENGINEERING TEAM IN ITALY
CUSTOMIZATION ABILITIES TO MEET MOST INTERNATIONAL CODES, SUCH AS CODAP, EN13445, ASME AND MANY OTHERS
SYSTEM OPTIMIZATION AND PERFORMANCE ANALYSES
DESIGN STUDIES
LIFETIME ASSESSMENTS
IN-HOUSE FINITE ELEMENTS ANALYSIS AND FATIGUE ASSESSMENT
IN-HOUSE CFD SIMULATIONS
DAMAGE REPORTS
INSTALLATION STUDIES
SITE SERVICE ACCORDING TO LOCAL REGULATIONS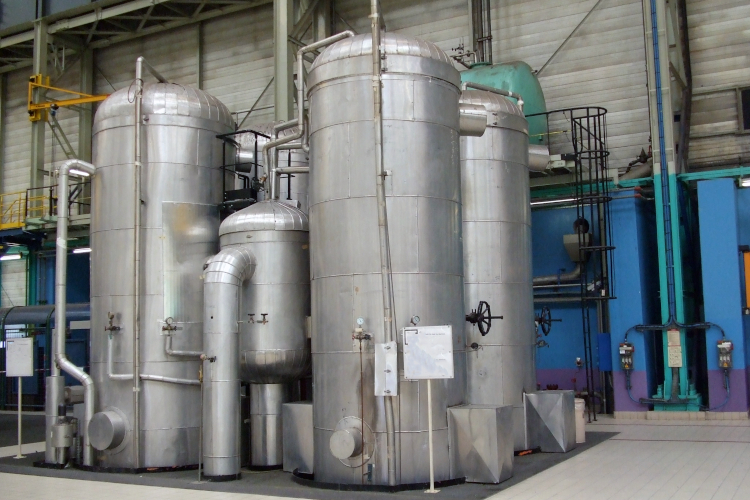 STF LOTERIOS offers on-site supervision, after-sales support, and assistance with plant operation and maintenance. This includes providing spare parts, on-site help, and suggesting potential engineering solutions.
Our aim is to ensure that our customers get maximum output from their plant.
Our organization is dedicated to promoting nuclear safety, environmental responsibility, and regulatory compliance. We work with our suppliers to uphold these standards throughout our operations.
Our capability and reliability, based on Nuclear Safety Culture and CFSI policies we have implemented over the years, are demonstrated by a long history of cooperation with the most important players in the nuclear market.

In the past, STF Spa was certified ASME N/NPT. Today, STF LOTERIOS plans to reach ISO 19443 - Nuclear Energy Quality Management Certification by the end of 2023.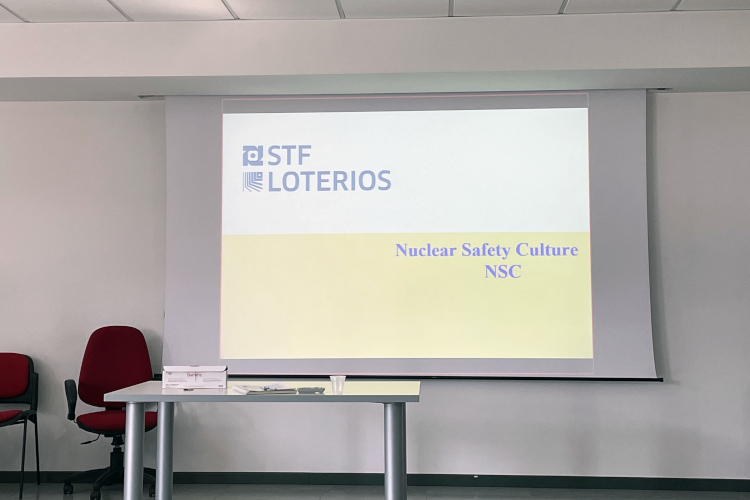 Explore our Nuclear Safety Culture guidelines, which are a part of our integrated QHSE management system.
Learn more about Counterfeit, Fraudulent and Suspect Items - CFSI Policy through this informative video.
Get in touch with us to start your project